Best Pool Deck Resurfacing Services in Palm Beach County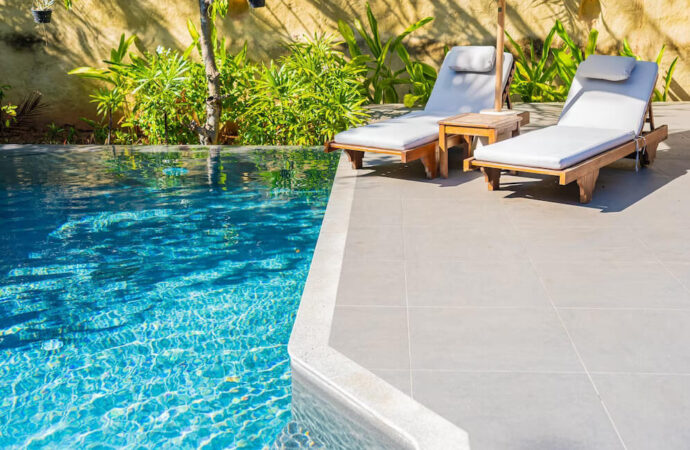 A pool takes much work. You have to worry about the construction, maintenance, and repairs. However, some pool owners don't know that in many cases, the pools don't need attention. Their decks and the space around the feature can change the aesthetics and bring a safer area for enjoyment. This is why pool deck resurfacing is such a popular service in Florida. It enhances the property's market value, aesthetics, and design. You can have a stunning outdoor by changing the pool deck alone.
At Palm Beach Home Pros, we aim to help you make this possible. We have pool experts who can work on your commercial or residential project. With them and using the best materials, your result will be stunning and durable.
Before we focus on the aesthetics of the pool deck, we will aim for longevity and affordability. We want to ensure you choose a material and surface that lasts. For this, we need to consider weather conditions and changes. Your budget and the specific design you want to get matter as well.
If you need to resurface your pool deck for damage and repair purposes, we must add this into the considerations. Otherwise, we will deviate a bit from the whole goal of the project. Although there is no big variation in how we work with an aesthetical or functional project, it comes with some details.
For instance, we will focus on repairing the damage with the most suitable material. Then, we care about aesthetics as a one-on-one consideration.
The options will always vary by at least 20% for pure aesthetic and design purposes. What we want you to remember is that we focus on all possibilities. Therefore, allow us to be the professionals who can make your new pool deck a surprise for you, your family, and your clients.
When Do You Know It Is Time to Resurface?
---
It is always time if your current pool deck or surface around your pool is damaged. however, some materials can last longer and perform better if properly repaired. Ultimately, it depends greatly on your needs and goals with the resurfacing.
Ideally, you want to go over an inspection to determine the exact condition of the surface. From there, make a decision based on the following:
If it requires repair, resurfacing or replacement.

Your preferences in design and style.

The specific result you want to achieve.

Your budget for the project.
Our team will inspect your deck when contacting us and look for cracks, damaged tiles or areas. If it is concrete, it may be wearing away and looking pale. We will identify and confirm all these details and report to you with a decision.
The easiest way to tell if you need pool deck resurfacing is:
If you just want to change the appearance and look of your pool and its feature.

If you notice obvious cracks and damaged areas in the deck.
Regardless of what reason is behind your request, we will support you without problems. We want to make sure you get the best experience and bring a change to the space. We also guarantee the deck will last for many years with little maintenance.
What Is the Best Pool Deck Resurfacing Option?
---
Everything varies according to budget, style, and design. You can have different materials used in your pool deck as long as the quality of the material is optimal. In our case, we are always working with the best brands and products. This allows us to guarantee top results regardless of the pool deck surfacing you want.
Now, part of our job is giving multiple recommendations. As mentioned before, the ideal situation is assessing and inspecting your space. From there, we give you different alternatives so you get the best results.
In our catalog, we have from eurotile to travertine and concrete. We can make different custom designs and work around a specific material based on your request.
Addressing the question directly, concrete and all the variations tend to be the favorite option among homeowners. Commercial property owners also seem to like it over other options like brick pavers or travertine. We believe you should consider the different alternatives and focus on what can offer you the most around your expectations.
Our Palm Beach Home Pros team will help you navigate the different resurfacing options. We will assess your deck and guide you on what would be more comfortable and affordable. This is without forgetting about your preferences in style and colors.
We also bring innovative options, such as a spray deck, which dries quickly and is quite affordable.
How Can We Guarantee Our Resurfacing Will Last?
---
Thanks to our team of experts and qualified professionals, we are proud to work with the best. This includes using top materials and products. Everything takes us to deliver results that will be stunning and last for years.
We don't want our clients to deal with repairs or frequent maintenance. Ideally, deck resurfacing should last for over five years with no repairs. Maintenance is minimal and something you can do on your own.
We make all this possible by paying attention to detail and ensuring you are happy. As mentioned earlier, we also work with top-quality materials, but this doesn't mean they are pricey. Instead, you can expect them to be affordable and deliver what is promised.
Contact our team for a full inspection and estimate. It is completely free, and you are welcome to hire us anytime.
Our quotes come without obligations and they remain for a few weeks until a new estimate is needed. We will do our best to fit everything and cover all your needs.
Keep in mind we work with all residential and commercial owners. Thus, your pool deck can resurface regardless of location and property type. Get in touch with the team today and let us know how we can help.
Below is a list of our main services that we offer at Palm Beach Home Pros. Remember, If there's something you'd like that you don't see, we have you covered! Just click here to fill out our contact form and send us a message:
---
We provide our services to every city & town in Palm Beach County. We also provide services to Martin, St. Lucie, and Broward Counties as well. Below are the list of Palm Beach County cities we primarily work in:
---
Here are all the services Palm Beach Home Pros offers. If you're interested in a service that's not listed here, no worries. Just click here to send us a message on our form. Or you can call/text us at (561) 823-4334 today for a faster reply to see how we can service your needs
---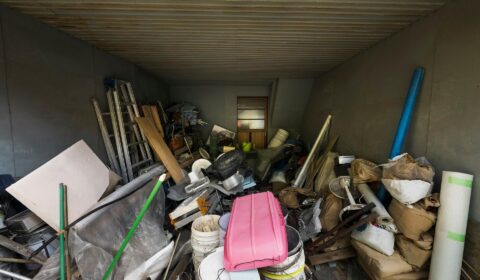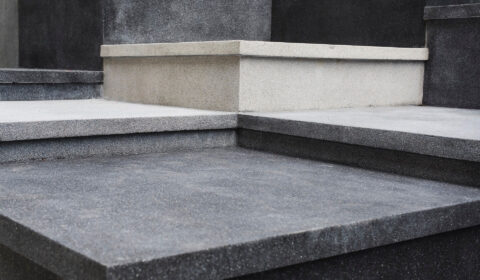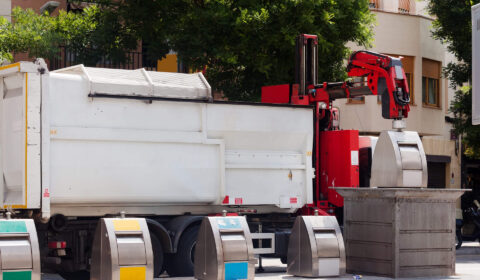 Contact Palm Beach Home Pros Today
---
Locations We Serve in Palm Beach County
---